Outdoor Cultivation
Growing cannabis can be a rewarding and interesting experience, but if you consider the initial costs for an indoor cultivation you might think about stepping back.
Luckily, hemp can also be grown outdoor and therefore without needing expensive lamps or boxes.
The first step for this type of cultivation is certainly to be aware of the climatic context in which you want to cultivate. The temperature must not exceed 30 ° and must not be lower than 12 °. Temperatures beyond these limits could cause irreversible damage such as the failure of the plant to grow or even its death.
In addition to the temperatures, you must pay attention to strong gusts of wind that could break or damage the plant; and too much moisture that could cause mold in the soil or on the plant itself.
To overcome this problem you can buy a small greenhouse like the one you can find on our website.
The positioning of the vases is also very important. The plant must receive at least 5 or 6 hours of light per day (preferably in the afternoon because the sunlight is greater)
Remember that cannabis plants grown outdoors can reach a height of 3 meters or more, so be careful about too much exposure and pay attention to the consequences that too much visibility of the plant could cause you.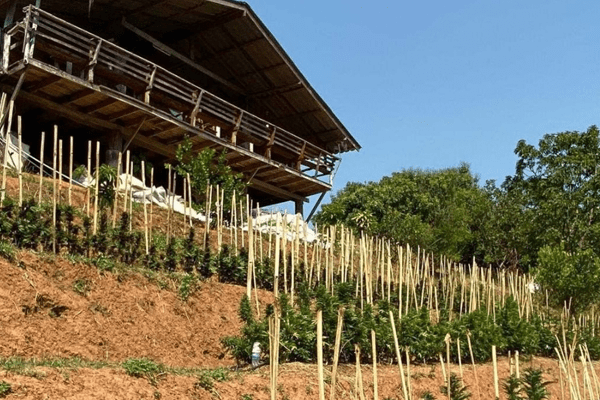 If you grow your plants in pots, you will have to buy the topsoil suitable for your cannabis plants, if you grow directly on the ground, you will have to understand the composition of it and modify your strategy according to it.
Para superar este problema, puede comprar un pequeño invernadero como el que encuentra en nuestro sitio web.
Coltivazione outdoor
Coltivare cannabis può essere un'esperienza gratificante e interessante, ma se si considerano le spese iniziali per una coltivazione indoor può darsi che ci si tiri indietro. Per vostra fortuna la canapa può essere coltivata anche all'esterno e quindi senza avere bisogno di lampade o box costosi.
Il primo passo per questo tipo di coltivazione è sicuramente essere coscienti del ambito climatico nel quale si vuole coltivare. La temperatura non deve superare i 30° e non deve essere inferiore a 12°. Temperature oltre questi limiti potrebbe causare dei danni irreversibili come la mancata crescita della pianta o persino la morte della stessa.
Oltre alle temperature bisogna fare attenzione alle forti raffiche di vento che potrebbero spezzare o danneggiare la pianta; e la troppa umidità che potrebbe causare muffa nel terreno o la pianta stessa.
Per ovviare questo problema potete acquistare una piccola serra come quella che trovate sul nostro sito.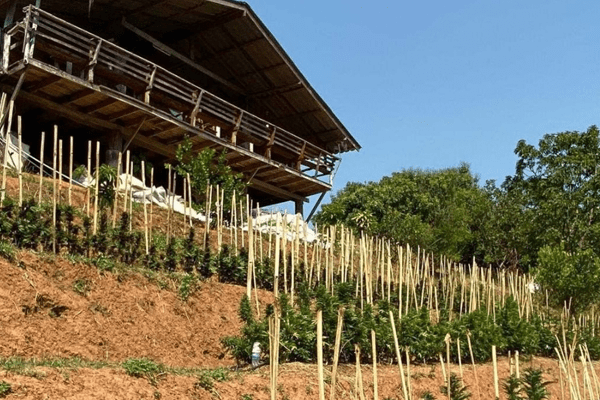 Anche la posizione nella quale metteremo il nostro vaso è molto importante. La pianta deve ricevere almeno 5 o 6 ore di luce al giorno (meglio se nelle ore pomeridiane visto che la luce solare è maggiore).
Ricordate che le piante di cannabis cresciute all'esterno possono arrivare ad una altezza di 3 metri o più, quindi fate attenzione alla troppa esposizione della stessa e attento alle conseguenze che la troppa visibilità della pianta potrebbe causarvi.
Se coltivate le vostre piante in vaso dovrete acquistare il terriccio adatto alle piante di cannabis, se invece coltiverete direttamente nel terreno dovrete capire la composizione di esso e modificarlo di conseguenza.
Cultivo al aire libre
Cultivar cannabis puede ser una experiencia gratificante e interesante, pero si considera los costos iniciales para un cultivo en interiores, puede ser que retroceda.
Afortunadamente para usted, el cáñamo también se puede cultivar afuera y, por lo tanto, sin la necesidad de costosas lámparas o cajas.
El primer paso para este tipo de cultivo es tener en cuenta el contexto climático en el que desea cultivar. La temperatura no debe superar los 30 ° y no debe ser inferior a 12 °. Las temperaturas más allá de estos límites pueden causar daños irreversibles, como la falla de crecimiento de la planta o incluso su muerte.
Además de las temperaturas, se debe prestar atención a las fuertes ráfagas de viento que podrían romper o dañar la planta; y demasiada humedad que podría causar moho en el suelo o en la planta misma.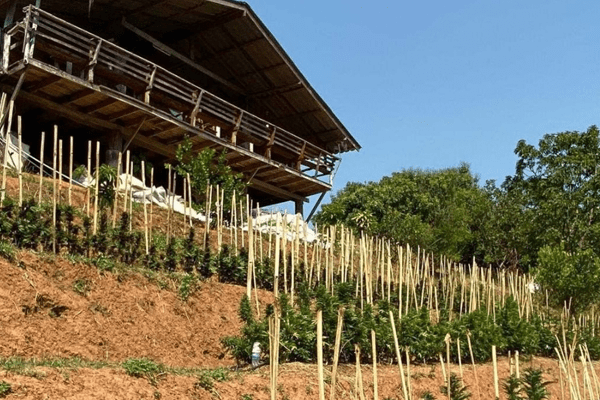 La posición en la que colocaremos nuestro florero también es muy importante. La planta debe recibir al menos 5 o 6 horas de luz por día (preferiblemente por la tarde porque la luz solar es mayor) Recuerde que las plantas de cannabis cultivadas en el exterior pueden alcanzar una altura de 3 metros o más, así que tenga cuidado con demasiada exposición y preste atención a las consecuencias que podría causarle demasiada visibilidad de la planta.
Si cultivas tus plantas en macetas, tendrás que comprar el suelo adecuado para las plantas de cannabis, si creces directamente en el suelo, tendrás que entender su composición y modificarlo en consecuencia.

En GanjaFriend recomendamos el suelo para macetas que se puede comprar en nuestro sitio web.