The history of BSF is made up of work, dedication and passion for cannabis.
Mariano Duque is a breeder born and raised in the north of Spain, over the years he developed his attachment to the plant creating in 2017 BSF Seeds project as the result of various experiences working with worldwide known geneticists such as Jorge Cervantes or Franco Loja.
During these 3 years of hard work, the BSF seed bank has collected 84 awards in cannabis cups and industry events all over the world, amog which, stand out the prizes for the best seed bank at ExpoWeed Chile 2018, the THC Valencia, the 1422 in Argentina, the Copa del Sol in Peru and the Copa Canguro in Uruguay.
BSF catalogue offers more than 30 genetics range from the classic Tangie, Super Lemon Haze, Gorilla Glue # 4, Gelato together with completely new strains such as the extremely popular GreenTiger created in collaboration with the artist Original Juan or the OBG Kush sponsored by rapper Akapellah.
The new 2020 lineup includes a wide range of strains such as the tasty Mango Juice, a predominant sativa with a sweet and fruity flavor or the XXL Auto Gelato with an incredible fast growth and a very high harvest (up to 450g x meter indoors!)
Talking to Mariano we understand from the very first minute that we were dealing with a true fan of the plant with an unstoppable desire to improve at each creation.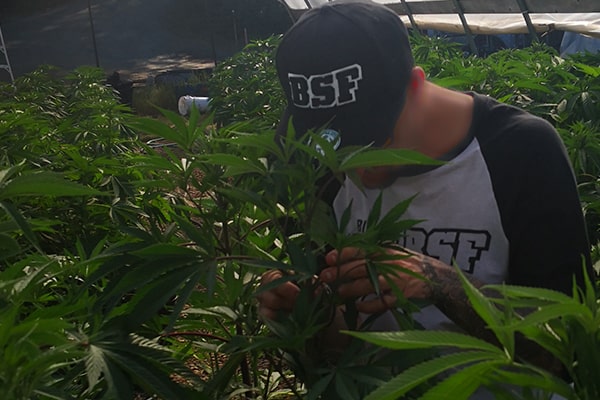 Each genetics has its own story and by trying the different flowers you can feel all the enthusiasm that Mariano and his BSF team put into their work by creating real pieces of art.
In our shop you can buy all the BSF genetics that we will ship directly to your home in less than 5 days.
La storia di BSF é fatta di lavoro, dedizione e passione per la Cannabis.

Mariano Duque é un breeder originario del nord della Spagna che negli anni ha coltivato il suo attaccamento alla pianta creando nel 2017 il progetto BSF Seeds quale frutto di varie esperienze a fianco di genetisti conosciuti mondialmente come Jorge Cervantes o Franco Loja.




Nel corso di questi 3 anni di duro lavoro il banco BSF ha collezionato ben 84 premi in coppe cannabiche ed eventi del settore in tutto il mondo tra cui spiccano i premi come miglior banco di semi di ExpoWeed Chile 2018, il THC Valencia, la 1422 in Argentina, la Copa del Sol in Perú e la Copa Canguro in Uruguay.




Le oltre 30 gentetiche che propone BSF vanno da versioni proprie dei classici Tangie, Super Lemon Haze, Gorilla Glue #4, Gelato a strains completamente nuovi come la popolarissima GreenTiger creata in collaborazione con l'artista Original Juan o la OBG Kush sponsorizzata dal rapper Akapellah.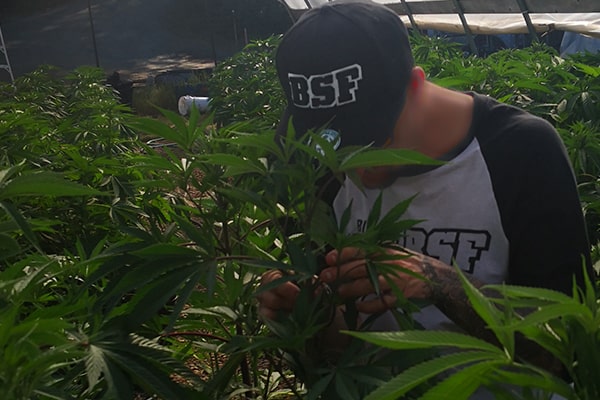 La nuova linea 2020 comprende varietá come la gustosissima Mango Juice, una predominante sativa dal gusto dolce e fruttato o la Gelato XXL Auto dalla crescita incredibilmente veloce e un raccolto elevatissimo (addirittura 450g x metro in indoor!)
con Mariano capiamo dal primo minuto che ci troviamo di fronte ad un vero appassionato della pianta con un' instancabile voglia di superarsi ad ogni creazione.
Ogni genetica ha una sua storia e provando i diversi fiori si percepisce tutto l'entusiasmo che Mariano e il suo team di BSF mettono nel loro lavoro realizzando delle vere e proprie opere d'arte.
Nel nostro shop potete acquistare tutte le genetiche BSF che invieremo direttamente a casa vostra in meno di 5 giorni.
La historia de BSF se compone de trabajo, dedicación y pasión por el cannabis.

Mariano Duque es un criador originario del norte de España que a lo largo de los años ha cultivado su amor por la planta fundando en 2017 el proyecto BSF Seeds que es el fruto de diversas experiencias junto a genetistas conocidos en todo el mundo como Jorge Cervantes o Franco Loja.




Durante estos 3 años de arduo trabajo, el banco BSF ha recogido 84 premios en copas cannábicas y eventos de la industria en todo el mundo, entre los que, destacan los premios al mejor banco de semillas de ExpoWeed Chile 2018, el THC Valencia, el 1422 en Argentina, la Copa del Sol en Perú y la Copa Canguro en Uruguay.




Las más de 30 genéticas ofrecidas por BSF van desde las versiones de la clásica Tangie, Super Lemon Haze, Gorilla Glue # 4, Gelato con cepas completamente nuevas como la extremadamente popular GreenTiger creada en colaboración con el artista Original Juan o la OBG Kush patrocinada por el rapero Akapellah.




La nueva línea 2020 incluye variedades como la sabrosa Mango Juice, una sativa predominante con un sabor dulce y afrutado o la Gelato XXL Auto con un crecimiento increíblemente rápido y una cosecha muy alta (¡incluso 450g x metro en interiores!)




Hablando con Mariano, entendemos desde el primer minuto que nos enfrentamos con un verdadero fanático de la planta con un incansable deseo de superarse en cada creación.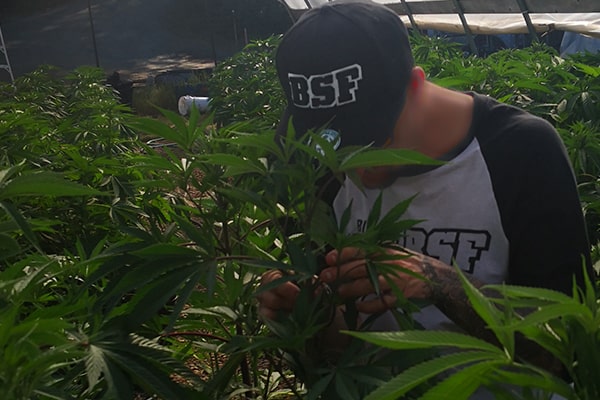 Cada genética tiene su propia historia y al probar las diferentes flores se puede sentir todo el entusiasmo que Mariano y su equipo de BSF pusieron en su trabajo creando verdaderas obras de arte.
En nuestra tienda online puedes comprar toda la genética BSF que enviaremos directamente a tu hogar en menos de 5 días.