Mental health in times of pandemic... cannabis?
Social isolation has been the main recommendation of health authorities around the world to prevent the spread of the coronavirus. However, the measure imposes on everyone a more than radical change in lifestyle, with the impossibility of physical contact and the fear of being contaminated.
This situation is new for everyone and therefore, many of us are facing serious difficulties in dealing with such a limiting and uncertain time. This, added to the predisposition that we human beings have to psychological and/or psychiatric disorders, results in our mental health being increasingly vulnerable.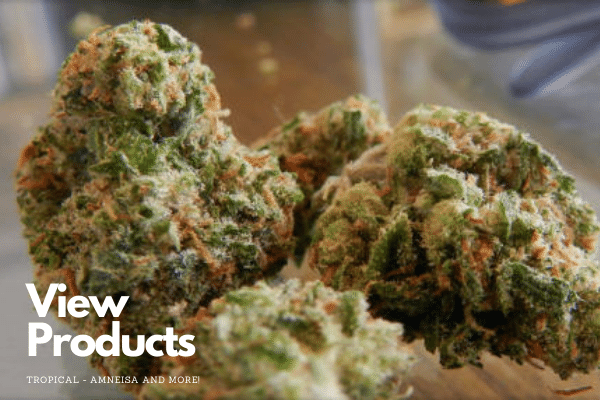 In many studies it has been noticed fast and considerably the power of the CBD, and not only that, the investigators have found possible tests of the effectiveness of the Terpenes in the treatment against the virus. Terpenes are phytochemicals that were previously known only as responsible for the smell of plants.
If you are one of those who reads the news you will have already come across many articles with headlines like these:
- "Cases of depression have almost doubled and cases of anxiety and stress have increased by 80%".
- "Social isolation has imposed a radical change in people's lifestyles. Very worried with this increase of the psychic imbalance that the population is suffering, several scientists of the university of Rio de Janeiro, in Brazil, were launched in a study to verify the effectiveness of the cannabis in the treatment against the aging and the depression. These investigators began to analyze the patients, considering as main criterion if they were or not consumers of cannabis.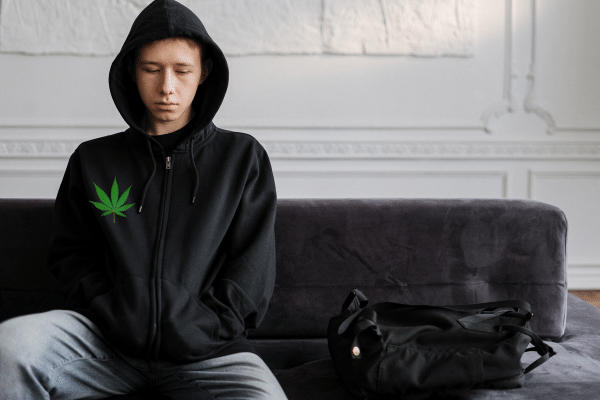 The results of this study were considerable since a 72% of the patients who went to the doctor complaining of stress were not consumers of cannabis, in front of a 28% that if it had some relation with the plant. Although the study did not reach a significant sample, the results indicated interesting tendencies.
From the study:
A 80% of the nonconsuming patients began to use products of cannabis with medicinal aims like therapeutic option (oil of CBD, inhalation of flowers of CBD with minimum percentage of THC, etc), obtaining in most of the patients an improvement of between 50 and 90%, which demonstrates the confidence of the scientists in the properties and actions of the product.
The patients who already were consumers, changed their routine and the way they consumed the cannabis. Thanks to the medical advice and the combination of active principles and correct doses, they also noticed great improvements.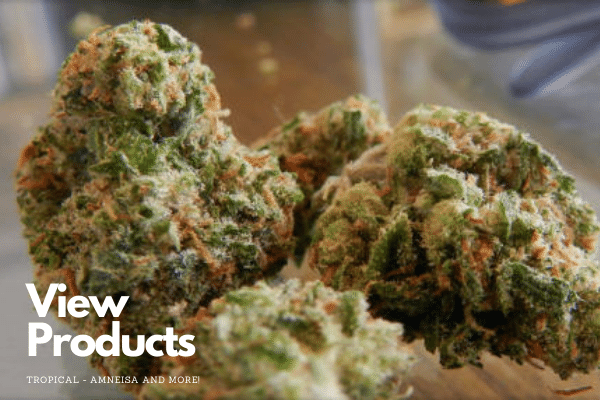 According to the scientists, the key is "the balance", the CBD is always much more effective with a minimum of THC and viseversa. Therefore, if you had some doubt that the medicinal products of cannabis could be useful like therapeutic tools so that your body works harmoniously and finds the balance, I hope to have waked up the curiosity to you with this brief and simple investigation. There are safe and reliable alternatives for emotional comfort in times of social isolation.
Welcome to the GanjaFriend universe!
La salute mentale in tempi di pandemia... la cannabis?
L'isolamento sociale è stata la principale raccomandazione delle autorità sanitarie di tutto il mondo per prevenire la diffusione del coronavirus. Tuttavia, il provvedimento impone a tutti un cambiamento più che radicale dello stile di vita, con l'impossibilità del contatto fisico e la paura di essere contaminati.
Questa situazione è nuova per tutti, ed è per questo che molti di noi trovano molto difficile affrontare un tempo così limitato e incerto. Questo, aggiunto alla predisposizione che noi esseri umani abbiamo ai disturbi psicologici e/o psichiatrici, fa sì che la nostra salute mentale sia sempre più vulnerabile.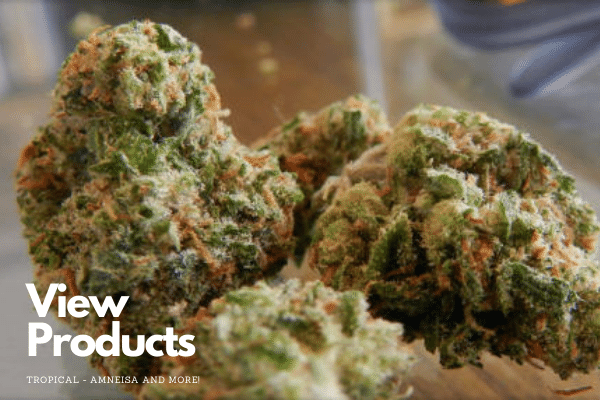 Se siete tra coloro che leggono le notizie vi sarete già imbattuti in molti articoli con titoli come questi:
- "I casi di depressione sono quasi raddoppiati e i casi di ansia e stress sono aumentati dell'80%".
- "L'isolamento sociale ha imposto un cambiamento radicale nello stile di vita delle persone. Molto preoccupati da questo aumento dello squilibrio psichico di cui soffre la popolazione, diversi scienziati dell'Università di Rio de Janeiro in Brasile hanno lanciato uno studio per testare l'efficacia della cannabis nel trattamento della vecchiaia e della depressione.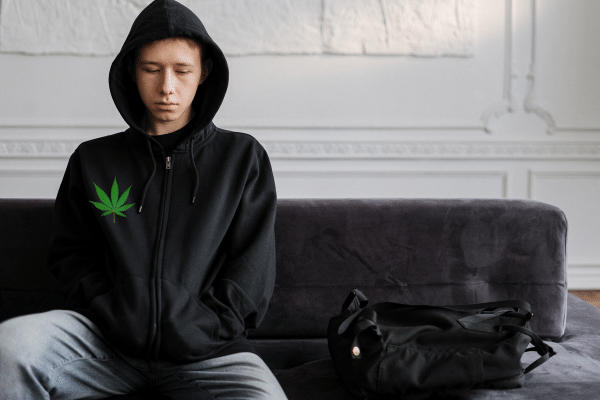 Questi ricercatori hanno iniziato ad analizzare i pazienti, considerando come criterio principale se erano o non erano consumatori di cannabis.
I risultati di questo studio sono stati considerevoli: il 72% dei pazienti che sono andati dal medico che si lamentava dello stress non erano consumatori di cannabis, rispetto al 28% che aveva qualche rapporto con la pianta. Sebbene lo studio non abbia raggiunto un campione significativo, i risultati hanno indicato tendenze interessanti.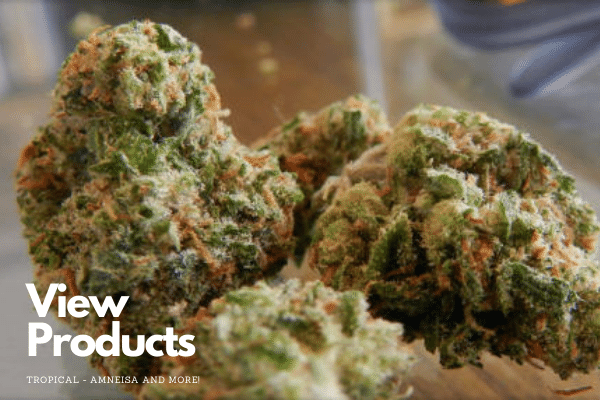 Dallo studio:
L'80% dei pazienti non consumatori ha iniziato a usare prodotti a base di cannabis per scopi medicinali come opzione terapeutica (olio di CBD, inalazione di fiori di CBD con una percentuale minima di THC, ecc), ottenendo nella maggior parte dei pazienti un miglioramento tra il 50 e il 90%, il che dimostra la fiducia degli scienziati nelle proprietà e nelle azioni del prodotto.
I pazienti che ne facevano già uso hanno cambiato la loro routine e il modo in cui usavano la cannabis. Grazie alla consulenza medica e alla combinazione di principi attivi e dosi corrette, hanno anche notato grandi miglioramenti.
Secondo gli scienziati, la chiave è "l'equilibrio", il CBD è sempre molto più efficace con un minimo di THC e viceversa. Quindi, se avevate dei dubbi sul fatto che i prodotti della cannabis medicinale potessero essere utili come strumenti terapeutici per il vostro corpo per funzionare armoniosamente e trovare un equilibrio, spero di aver suscitato la vostra curiosità con questa breve e semplice ricerca. Ci sono alternative sicure e affidabili per il comfort emotivo in tempi di isolamento sociale.
Benvenuti nell'universo di GanjaFriend!
Salud mental en tiempos de pandemia... cannabis?
El aislamiento social ha sido la principal recomendación de las autoridades sanitarias del mundo entero para evitar la propagación del coronavirus.
Sin embargo, la medida impone a todos un cambio más que radical en el estilo de vida, con la imposibilidad de contacto físico y el temor a ser contaminado. Esta situción es nueva para todos y por ello, muchos nos vemos con graves dificultades para afrontar un momento tan limitante e incierto.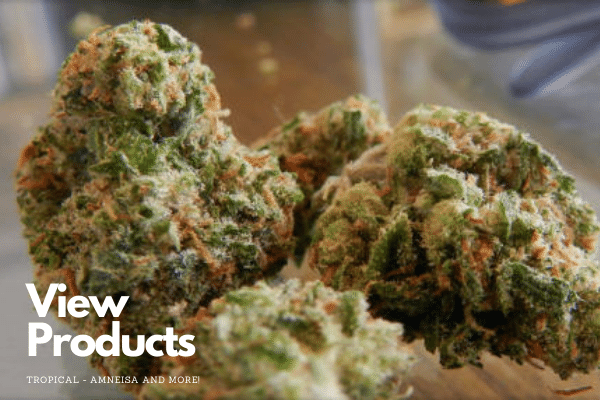 Esto, sumado a la predisposición que tenemos los seres humanos a los trastornos psicológicos y/o psiquiátricos, deriva en que nuestra salud mental esté cada vez más vulnerable.
Si eres de los que lee las noticias ya te habrás encontrado con muchos articulos con titulares como estos:
- "Los casos de depresión casi se han duplicado y los de ansiedad y estrés han aumentado en un 80%".
- "El aislamiento social ha impuesto un cambio radical en el estilo de vida de las personas.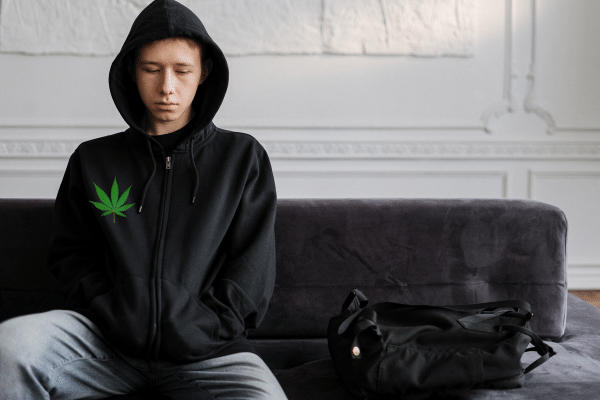 Muy preocupados con este aumento del desequilibrio psiquico que está sufriendo la población, varios científicos de la universidad de Rio de Janeiro, en Brasil, se lanzaron en un estudio para comprabar la eficacia del cannabis en el tratamiento contra la anciedad y la depresión. Estos investigadores empezaron a analizar a los pacientes, considerando como critério principal si ellos eran o no consumidores de cannabis.
Los resultados de este estudio fuerono considerables ya que un 72% de los pacientes que acudieron al médico quejándose de estrés no eran consumidores de cannabis, frente a un 28% que si tenía algúna relación con la planta. Aunque el estudio no llegó a una muestra significativa, los resultados indicaron tendencias interesantes.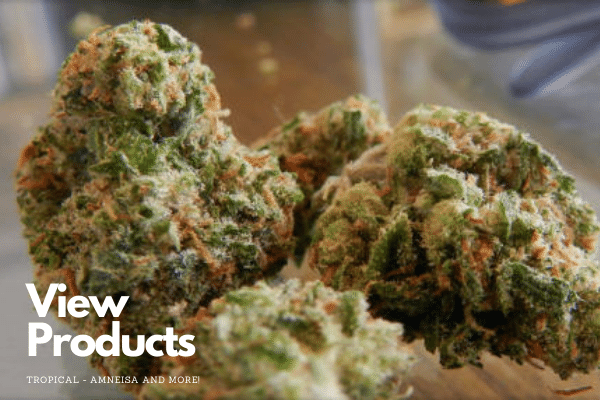 A partir del estudio:
Un 80% de los pacientes no consumidores comenzó a utilizar productos de cannabis con fines medicinales como opción terapéutica (aceite de CBD, inhalación de flores de CBD con mínimo porcentaje de THC, etc), logrando en la mayoria de los pacientes una mejora de entre el 50 y el 90%, lo que demuestra la confianza de los científicos en las propiedades y acciones del producto.
Los pacientes que ya eran consumidores, cambiaron su rutina y la manera como consumían el cannabis. Gracias al acesoramiento médico y a la combinación de principios activos y dosis correctas, también notaron grandes mejoras.
Según los científicos, la clave es "el equilibrio", el CBD es siempre mucho más eficás con un mínimo de THC y viseversa. Por lo tanto, si tenías alguna duda de que los productos medicinales de cannabis pudieran ser útiles como herramientas terapéuticas para que tu cuerpo funcione armoniosamente y encuentre el equilibrio, espero haberte despertado la curiosidad con esta breve y sencilla investigación. Existen alternativas seguras y fiables para el confort emocional en tiempos de aislamiento social.
¿A que esperass? No dejes de visitar nuestro Shop! Estamos esperando tu visita, tu opinión, tus pedidos!!!